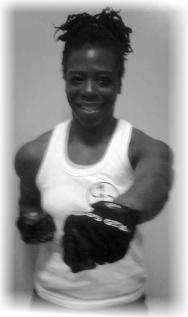 Payment Methods:

- Cash
- Direct bank transfer (BACS) for lesson fee standing orders.


Current Costs of Training
Lesson Fees:

Quinton and Moseley Adults | Quinton Juniors | Moseley Juniors

Membership Licence and Grading Record Booklet:

15.00 (initial), 12.50 annual renewal


Other (non-mandatory) costs:

- Grading fees: See Next Grading Details
Note that participation in the grading scheme is not compulsory.

- Goya-Ra-Ru Training Suit: 29.00 to 34.00
Members are welcome to source their own suits elsewhere but they must be of the standard design; plain black bottoms (any type, not elasticated leg), plain white over-the-head style (V neck or square neck) jacket with BGA badge. These are clearly specialist items and difficult to get hold of, so unless you are handy with a sewing machine it usually makes sense to get the suit from us.

- Pads and gloves:
For hygiene and comfort, it is ideal to eventually get your own gloves and pads for the padwork drills. See your instructor for pro-quality leather items at wholesale prices. Alternatively source your own but beware plastic ones are pretty nasty.

- Competitive Freestyle (sparring) Equipment:
Senior students engaging in heavier freestyle bouts will find a pair of shin guards a wise investment. These are available from many fitness and martial arts stores and are inexpensive.



Members section | Home Page | Club Directory | General Information | Goya-Ra-Ru Martial Arts | Lesson Format | Technique Examples | Martial Arts Instructors | Moseley Goyararu Martial Arts Club | Quinton Goyararu Martial Arts Club | Quinton Goyararu Martial Arts Club | Quinton Karate Junior Club | Photographs:[ 1 | 2 | 3 | 4 | 5 ] | Training Fees | Class Etiquette | Beginners Sessions | Links Page | Link to gokarate.co.uk | Side Kick | Round Kick | Projects | Bushi Goya-Ra-Ru Association | Site Map