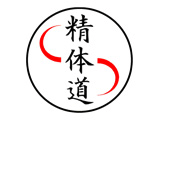 animations:
CF lower body block
CF chest block
CF head block


Home Page
Example Karate Moves
Karate Movies

Animations by
"Rezjoe" 2004

Club Locations
Joining Details
Martial Arts Training
Basics/Kata/Freestyle
Photo Galleries
Goyararu Instructor
Email us




Goya-Ra-Ru Martial Arts (Birmingham)
Example Technique Guide
---
Home Page | Venues | FAQs | Goya-Ra-Ru | Classes | Techniques | Photos | Movies | Instructor



Classic Karate Blocks (with animations)
The following guide offers descriptions of how to perform some classic closed hand karate blocks. Karate basic techniques vary sightly depending upon the style practised but it is hoped this guide offers a simple-to-follow way of performing these movements.

Closed Fist Head Block

Raise the blocking arm up and outwards covering the upper-chest and head areas. Finally rotate both forearms.

The blocking part of the arm is the outer (bony) part of the forearm.




[animation]

Closed Fist (Outside) Chest Block

Bring the blocking arm across the lower chest, palm-of-fist facing down.

Pivot on the elbow, sweeping the chest with the blocking arm. Rotate on the end to expose the inner forearm as the contact area.




[animation]

Closed Fist Lower Body Block

Start by placing the 'hammer-fist' of the blocking hand on the middle of the opposite arm.

Sweep the entire lower body area and rotate on the end to expose the outer forearm (bony part) as the contact area.




[animation]



These movements encourage the martial artist to develop coordination not only between both arms but with the entire body. The rotation or 'twist' that occurs of the end of the movement is a training aid to condition the martial artist to apply full tension precisely on the last part of the technique.

Ideally, techniques are performed as fast as possible (achieved by relaxation) until the final split second, where tension is used to effectively apply as much of the body-weight into the target as possible. A short hip movement can also be employed (which the animations don't actually show) to help apply this body weight.



---
| Home Page | Club Directory | General Information | Goya-Ra-Ru Martial Arts | Lesson Format | Technique Examples | Martial Arts Instructors | Moseley Goyararu Martial Arts Club | Quinton Goyararu Martial Arts Club | Quinton Goyararu Martial Arts Club | Quinton Karate Junior Club | Photographs:[ 1 | 2 | 3 | 4 | 5 ] | Training Fees | Class Etiquette | Beginners Sessions | Links Page | Link to gokarate.co.uk | Side Kick | Round Kick | Projects | Bushi Goya-Ra-Ru Association | Site Map


Martial arts artist Karate Birmingham West Midlands Brum Bham; Bearwood smethwick Acocks Bartley Green Aston. Birchfield Bordesley Bournbrook Bournville Bromford. Camp Hill, Cannon Hill, Castle Vale, Cotteridge Digbeth Druids Duddeston, Edgbaston, Erdington, Four Oaks Frankley. Garretts Green, Gravelly Hill, Great Barr, Hall Green. Handsworth, halesowen Harborne, Hockley, Hodge Hill, Kings Heath, Kings Norton, Kingstanding, Kitts Green, Ladywood, Longbridge, Moseley, Northfield, Perry Barr, Quinton, Rowley netherton blackheath cradley heath Saltley, Selly Oak Park, Shard End, Sheldon, Short Heath, Small Heath, Sparkbrook, Sparkhill, Stechford, Stirchley, Stockland Green, Walmley. Warley Warstock, Washwood Heath. Weoley Castle, Wylde Green, Yardley Wood, Oldbury, Dudley, Bromwich: Kickboxing, Karate do, Kung-fu, Self Defence Defense, marshall, Classes, lessons clubs, Expert instructor tuition qualified film TV, Childrens adults kids female ladies womens. Safe quality traditional Effective. PT personal trainer, one to one fitness.