Licence
Licence Application


Syllabus
Junior Syllabus


Handouts
Handout J1
Handout J2
Handout J4
Handout J5

---
Welcome to the junior club
---
Tag Tests
Tag Tests are held at club level roughly every 8 weeks but are by no means compulsory. Students should have a attended a minimum of 4 lessons between tests but may take longer to get to grips with the syllabus requirements, especailly with the more advanced grades.

For 'in-house' yellow-stripe belt gradings candidates should bring their Goya-Ra-Ru Licence with them on the day of the grading.

There is no charge for tag-tests or in-house gradings (yellow stripe belt). Yellow stripe belts can be obtained from many martial arts or sports shops.

Tying your belt: Handout 8 - Tying a belt

Grading (for different colour belts)
These are held at various venues on separate dates.

Next Full Grading Exam:

Click Here For Full Details


---
Technique Guides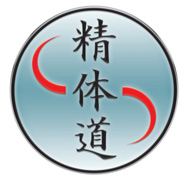 NEW: Sew-on embroidered badges now available, 2.00GBP.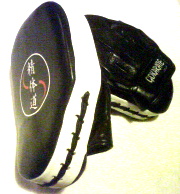 Curved Leather Focus Pads, 20.00GBP



Club Boxing Gloves, 20.00GBP


Goyararu Martial Arts Suits, from 29.00GBP

White Belts 3.00GBP
Stripe belts 4.00GBP